Looking to buy a portable air conditioner? This article will answer all your queries you may have during the portable AC purchase. A water cooler or an air-conditioner is a must-have in the boiling heat of the Indian summer. Window ACs and split ACs are the two most common types of air-conditioners in India. However, in addition to these two, there's a third type known as the portable air-conditioner. Once you see and use a portable air conditioner, it will be your favourite.
The choices are much more comprehensive when it comes to choosing the best portable AC in India, and you can select the one which exactly matches your requirements. In the long run, direct exposure to dust and dirt can damage your lungs. Your health shall be safeguarded from various types of ailments and diseases when the latest model portable ACs are installed and used in your room and office.
A portable AC contains a self-contained portable system. It is an excellent alternative to window units and the perfect option if you want to cool single rooms. A portable AC can be placed on the floor and be quickly set up with the help of an installation kit. No wall needs to be drilled in your house.
Three operational modes: air conditioner, fan, and dehumidifier are supported by most of the compact ACs.Also, they can be moved around with the help of wheels. So you can beat the summer heat with the use of a portable air conditioner.
There are several things to consider if you want to buy a portable AC. Firstly, the size of the portable AC should be kept in view. The rating for these types of ACs is in British Thermal Units(BTUs) per hour. The higher the BTU, the higher is the coverage area.
Another vital point to note is the efficiency for which you've to look for the energy efficiency ratio. The AC should be placed near the window, and filters should be cleaned as directed. The noise created by portable ACs is the same as produced by other ACs.
Portable air-conditioners have many benefits. They are movable and economical, suitable for small places, and don't require drilling in your apartment walls. So given ahead is a list of the best portable air conditioners you can lay your hands on in India.
If you're thinking of buying a portable air conditioner to enjoy your summer days in a cold room, then you've to consider 3 main factors before purchase :
Room Size and BTU's Needed-The size of the room needs to be considered. The higher the BTU, the more is its power and ability to cool.The larger the size of the room, the higher are the BTUs required for cooling.
Water Removal System-Most air conditioners feature a self evaporating system in which the condensed water is recirculated into the air. The water either has to be pumped out manually, or it collects in a tank that has to be pumped outside through a hose.
Operating Modes and Noise Levels-Different models have different operating modes, and hence you've to be careful while choosing a smart one as per your requirement. Also, the noise levels of the AC need to be checked before the purchase.
Blue Star 1 Ton Portable AC (Copper, PC12DB, White)
When you are looking for the best portable air conditioner for your home, you may like to know about our first preference – Blue Star AC. The Blue star portable air conditioner is a plug and plays comfortable AC. This portable air conditioner comes with caster wheels. So when you move your home, this one carries with you. It comes with a 5-year warranty on the compressor. If you are looking for a portable air conditioner in India, we suggest you take a look at the features of this mini portable air conditioner too. You can check the online portable air conditioner price in India.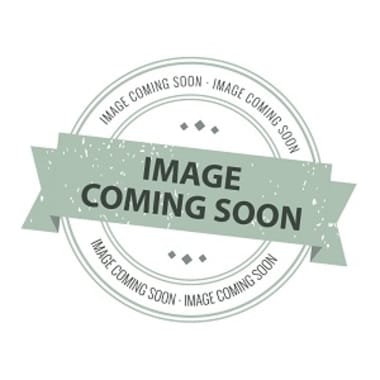 Features:
| | |
| --- | --- |
| High-Efficiency Rotary Compressor | Blue star portable air conditioner comes with a built-in-accumulator. It is designed to deliver maximum cooling consuming less power. |
| Hydrophilic Golden Evaporator Fins | This feature enhances the performance of the air conditioner as the evaporator fins do not let it accumulate water condensate further reducing the dust and other particles. |
| Anti-Freeze Thermostat | Blue star portable air conditioner's safety feature includes an anti-freeze thermostat preventing frost formation on the heat exchanger, thus, protecting the unit. |
| Dry Mode | This feature helps to remove the moisture present in the room. It is most effective during the monsoon season. |
| Tank Full Alarm | The system of this small portable air conditioner alerts you about a tank full so that you can manually drain out the condensate water. |
| Environment-Friendly Refrigerant | Like other best portable air conditioners available, this one too comes with refrigerant R410A. It has Zero Ozone-Depleting Substance and Polyester (POE) oil which is wax-free, has better heat transfer characteristics, better oil return properties, and lubrication ability. |
| Self Diagnosis | Blue star portable air conditioner is smart. It shows an error code during faulty conditions. By this feature, it becomes easy to take care of the air condition and protect it from any major damage. |
| Memory Backup | The system resumes from where it left in case of power failure. |
| Dust and Anti-Bacterial Silver Coating | It comes fitted with a filter that reduces the spread of diseases through the air. The filter collects dust, stops the growth of bacteria, and sterilize the air. |
| On-Off Timer | You can control the operating time of the AC easily by setting the timer. |
| Feather Touch Electronic Panel | Gives you seamless experience while operating the system. |
| Cord Winder | Hassle-free operation giving the desired space to wind the Electric Cord. |
| Sleep Mode | This feature ensures a comfortable sleep throwing pleasant temperature throughout the night. The added advantage of this feature is that it saves energy. |
Lloyd 1 Ton Portable AC (Copper, LP12B01TP White)
Lloyd portable air conditioner comes fitted with High-Efficiency Cooling Tube making it a one of a kind portable AC available. Lloyd 1 Ton Portable AC is suitable for small to mid-sized rooms. It comes with a 1-year warranty on the compressor.
| | |
| --- | --- |
| 2 Way Swing | It comes with a 2-way swing feature by opening the air vane in the clockwise direction. This ensures cooling off the full room. |
| Clean Air Filter | Lloyd ACs comes fitted with air filters so that you not only enjoy cool air but clean and fresh air too. |
| Blue Fin Coil | To increase the life of the condenser coil, Lloyd AC comes with Hydrophilic Aluminium Fins that ensures rust-free condenser. |
| Auto Restart | The Lloyd AC auto-restarts as per the previous settings. |
| 100% Copper | Lloyd AC gives a better rate of heat transfer than other conventional coils and has the power to hold high-pressure. It also has long term durability. |
Voltas Venture Slimline Tower AC (2 Ton White)
Voltas Venture Slimline Tower AC is a slim AC offering low energy efficiency with a high-quality compressor. Its a dual-control AC and comes with an LCD panel controller. One of the great features of Voltas Venture Slimline Tower AC is that it silently functions because of its innovative noise suppression technology. It also comes with a child lock switch that helps you prevent unnoticed access. This AC is suitable for a medium-sized 110-150 sq ft room. It comes with a 1-year warranty on the product and 5 years warranty on the compressor. Check for Voltas portable air conditioner price in India on Amazon.
| | |
| --- | --- |
| Reciprocating Compressor | Voltas Venture Slimline Tower comes with a highly efficient reciprocating compressor |
| Noise Suppression Technology | The Noise Suppression feature lets you sleep peacefully as it controls the unnecessary noise. |
| Dual Control, Time And Temperature Display | The dual control feature lets you control the AC both from the units panel and LCD handset. |
| Power Consumption | 2358 W |
Concord 2.2 Ton (Hot/Cold) Tower AC
Concord 2.2 Ton (Hot/Cold) Tower AC is a friend for both winters and summers. Enjoy a comfortable living bringing home this unique piece. Concord 2.2 Ton (Hot/Cold) Tower AC has become popular because of its sophisticated design. And the incredible features it carries makes it a smart piece of machine. When you buy Concord 2.2 Ton AC, you are sorted for both the seasons. You need not buy a heater separately for your winters. This makes it our favourite AC in 2020.
| | |
| --- | --- |
| Hot and Cold Feature | Concord 2.2 Ton (Hot/Cold) Tower AC also works as a heater in winters. |
| Eco-Friendly R410a Refrigerant | R410a Refrigerant makes it an eco-friendly machine, that doesn't harm the ozone layer. |
| Gold Fin | Gold Fin are corrosion friendly, and also protects the compressor. This also improves the heating exchange and cooling efficiency of the AC. |
| Four-Way Swing | No matter wherever you are sitting, the 4-way swing does its job well. |
| Temperature Compensation | Temperature compensation helps you correct the temperature difference of the room. |
Eurgeen 4 in 1 Portable Air Conditioner (Model A5)
Eurgeen 4 in 1 Portable Air Conditioner is suitable for a room of 120-150 sq ft of area. It comes adjustable thermostat functions and a 15 amps power card. However, it can also work in 5 amps plug. What we are excited about this AC is that it has three other temperature functions, programmed within a single unit. The small machine does so much that you will be sorted for the entire year. Another great feature of Eurgeen 4 in 1 Portable Air Conditioner is that you need not drain the water manually as the system takes care of it smartly by automatically evaporating and exhausting it from the AC. Eurgeen is gradually making collaborations in every city of India. We suggest you check the service centre and after-sales service availability before you buy it.
Features
| | |
| --- | --- |
| Auto Swing | Comes with auto swing feature which can also be controlled |
| 1320 watts | It can easily function in 5 amps |
| For All Seasons | Comes with Air Conditioner, Dehumidifier, Heater, and FAN making it suitable for all weather conditions. |
Geek Aire, 1 Ton Portable AC (Copper, White)
Geek Aire, 1 Ton Portable AC is known for being a powerful machine that can cool a room of size 300 sq. ft. Like other smart machines of famous brands, this one too does its job well. It functions as a 3-speed fan removing unwanted moisture.
| | |
| --- | --- |
| User-Friendly | It has both a digital LED display and remote control. The LED display also has touch controls making user friendly to operate. |
| Quiet and Efficient | The design of the Ac is sleek and it provides a peaceful environment at home. |
| Easy-Gliding Wheels | IT comes with 4-way castor wheels that makes it a portable AC. |
KORYO Lifestyle 1.2T Portable Air Conditioner KPA15FG, White
The Koryo Portable AC is a 3-star rating, an ultra-stylish, high performing, long-lasting device for home and office. It comes with a 1-year manufacturing warranty.
| | |
| --- | --- |
| Blue Fin Technology | It has an anti-corrosion coating that makes it strong to work well in all weather conditions. |
| Multi-Purpose | This AC can be also be used as a fan and dehumidifier. |
| Anti-Bacterial Filter | It cleans the air improving the quality making it hygienic and breathable. |
5 Benefits of Portable Air Conditioners
Portable ACs are available at a low cost compared to conventional window ACs
You need not look for a wall to install
You can quickly move the portable ACs around your room
Portable air conditioner incurs low maintenance cost
It is energy efficient
How to Clean Your Portable AC
Clean Filters
Note the fact that even a small portable air conditioner needs cleaning. Ideally, your filters need to be replaced instead of cleaning. However, you can follow the brand's instructions for maintenance. Filters for portable ACs are easily available on Amazon.
Drain Water
Every AC collects water from your room during the processing. This water needs to be removed continuously. Ensure you empty or drain out the water using a pump. Some of the brands come with an in-built dehumidifier that continuously drains the water.
Keep the exterior Clean
You not only need to clean your AC from inside but outside too. Using a damp cloth, you can occasionally clean the exterior of the machine.
End of Season Storage
It is a good practice to clean the AC twice a year. If you plan not to use your AC during the winters as a heater, you may like to keep it away unattended. Ensure you do not keep it under direct sunlight. Ensure you drain out the water and keep the machine dry.
Things to Remember When Buying a Portable Air Conditioner
Cost
The price of AC is the major factor you may want to consider when buying a new one. You can compare rates online before making the final choice. If you purchase during the festival, do not forget to checkout for discounts.
Size of the Portable AC
The size of the machine will be another factor you want to consider. Since portable AC will occupy a space on the floor, you may want to know how much.
Energy Consumption
AC is one of the appliances in the house that shoot up the electricity bill. Depending upon how you use the machine and for the duration, you may like to consider the energy star it carries. If you are conscious about saving electricity, you may like to consider this factor while buying AC.
Noise
There is no AC in the world, that does not make noise. Depending upon the brand, the level of the noise may be lower but not completely zero. The best way to find an AC that makes less noise is to consider a brand that makes efforts in marketing about no noise feature.
Installation
Usually, portable ACs are easy to install. The only thing you need to worry about is to look for a suitable window for ventilation. The machine comes with manual giving instructions to install it, and anyone with basic fitting knowledge will be able to install it. If you have plans to move the portable Ac from one room to another, then we suggest you buy an extra vent kit. This way, the process of using AC in every room will become easy.
Ease of Use
You can check out the online demo of the portable AC. Once you understand the working, you would know that portable ACs are easy to use. With a slight difference as per the brand, more or less, the functioning is the same for all. Samsung portable air conditioner India are known for their easy to use features.
Look & Feel
Your Ac is going to take the space of your room. You certainly want it to look elegant to add up the beauty of your room. Many users are only concerned with the functioning, but many also look for a suitable looking device. Portable AC comes in various colours and designs. Depending upon the esthetics and visuals of the room, we suggest you do a bit of internet browsing before you buy. LG portable air conditioner comes in a variety of beautiful designs. You can check online and compare designs.
Conclusion
When you finalize to buy a portable AC, don't forget to look into portable air conditioner reviews. We hope we were able to give you all the details you were looking for a portable AC. Interestingly people are taking portable AC along with them to places when they travel. You can consider buying a small portable air conditioner for camping that can fit into your car.