Why air conditioner maintenance service?
Investing in such huge products requires taking care of them and your home and every single item in it. Therefore we are here to guide you down through all necessary to do one of the most expensive items in your house. Today, we are here to guide you with the air conditioner maintenance service and how one should proceed with it. Many people have in them a very wrong notion that one should clean the system after every one to three months, but no, this is not required. One can surely do one can clean the procedure at home with few essential points and knowledge. Apart from this you can hire an expert after everyone, one and a half years and do a professional cleaning.
Basic every month cleaning is essential because if that is skipped, your air conditioner will have massive pressure on itself, which is harmful to the system. Often when this step is omitted, it is seen that the system is affected by something big after a few days, which requires a lot of money. Thus, to avoid these problems, one must keep the basics cleaning onboard every one to two months. So let us see what the steps that one must be followed to do the basic cleaning are.
Filters-
The filters in your air conditioner often tend to clog after some time which requires regular cleaning. Yes, one needs to clean the filters and dust off all the accumulated dry particles in them. This is a very vital step in air conditioner maintenance service and must be followed at least once a month for houses having furry pets. The clogged-up dust prevents the natural airflow and becomes a barrier to it making your conditioner pressurize itself, which have a complex result in the longtime.
If this step is regularly maintained once two or three months, it will keep your air conditioner healthy and help you have a remarkable air inflow serving the system's real purpose. This will also save your overtime loss of money because this dust accumulation may cause massive damage to the system over time.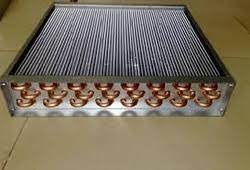 Evaporator Coil–
If you follow step one as we have mentioned, we can assure you that most of your dust will be off from the evaporator coil and your much task will be relived. But one cannot ensure you that your system is 100% free from all the dust. That is why this step is essential in the air conditioner maintenance service. This cleaning will have a direct effect or result in the cooling process. If one cleans the coils properly at regular intervals, this cleaning will reduce the coils ability to absorb all that warmth and heat from your system to increase its cooling facility. This s a critical step, but often, we miss it. If the action is skipped, you may have a massive problem in the entire cooling process again. This will create enormous pressure on your system. Thus cleaning the coil will help your conditioner work healthy, correctly and without taking any load on its system. Again this step will deduct any extra cost shortly.
Condenser coil-
The following step for air conditioner maintenance service is keeping your condenser coil clean. This is that part of your system outside the air conditioner, and thus one has to protect it from the outside environment and its harshness. The external environment and all the climatic conditions can be complicated on this part of your air conditioner; thus, you will have to put an extra effort here. The job of this part is basically to throw all that heat out, and if there is massive dust and particles are accumulated, then the job will not be executed appropriately. Also, to top it, you have to combat Mother Nature and its effects as well. Also, if this part is not cleaned correctly, the heat will not be disposed of, which will not help in the cooling purpose properly.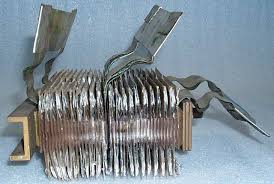 Coil Fins-
This is that part of your air conditioner that you can see placed on the condenser and the evaporator of the coils. This must be cleaned after a certain period regularly to keep the system healthy and clean. This part has a high tendency to accumulate brushes, trees, etc. The results are pressure on your air conditioner; thus, one must surely keep this part of the air conditioner pretty clean. The fins are a very delicate part, so one must clean them and have a regular air conditioner maintenance service.
Rear Drain
This part helps in the condensation process; thus, one must make sure that you clean this properly whenever you are doing an air conditioner maintenance service. Yes, your air conditioner maintenance service's a very vital part of this section. This is a quote that is remarkably delicate and must be handled with delicacy as well. You can take a brush or a mob and follow up on this step. The rear drain keeps the air healthy and also helps in giving a rally cooling effect. Also, a clogged rear drain will fill your room with humidity, which is also harmful to your health and any kids who are a part of this particular room.
Compressor Hibernation
Follow this step after the summers are over and you are done using your air conditioner. Still, you need to maintain your air conditioner, so cover the outer section of your air conditioner when summer is over. Here a cloth is acceptable to cover the outer area. This is also a critical and vital step in air conditioner maintenance service. Thus you know that air conditioner service needs to be done throughout the year to keep the system excellent and healthy. These steps are required because this will reduce any extra and colossal cost that may take place in the future.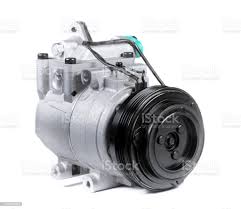 Professional
Till now, we were discussing the regular monthly or semi-monthly maintenance that was to be performed by you. But now we are coming to the bog part. Here annually, you need to hire a professional who will clean up your entire air conditioner with advanced techniques and tools. The paramount importance of these air conditioner maintenance service types is that your air conditioner will be cleaned deeply, which results in better performance and makes the life of your air conditioner long. The professionals have all the tools that are not available to you. They have advanced level techniques; this period, the professional can check the entire system, which detects any small problem at a very early stage itself. Seeing these problems helps in any extra cost shortly.
Benefits of regular air conditioner maintenance service-
It saves you from any extra expenditure that may take place due to pressure in the system because of dirt and clogs.
Keeps your air conditioner healthy and fit.
You will receive clean air, which is healthy for your health.
The air conditioner lifespan will be extended.
The breakdowns in your air conditioner will be reduced.
The primary purpose will be rightly served when you get more relaxed air.
The smell of air that air conditioners tend to provide after a specific time will be reduced.
You'll get the promised warranty from the manufacturer at the correct time.
Thus these are the reasons why you should get a regular air conditioner maintenance service done at your place. This article here is to guide you through all the do and don'ts regarding this topic.
Thus these were all the monthly steps that are to be followed when you own an air conditioner. These steps will keep the air conditioner clean and healthy, provide a very cooling effect, and serve well. These steps are the most important parts of air conditioner maintenance service and cannot be skipped at any cost if you want an excellent service lifelong. Also, a regular service increases the longevity of your product, helping it serve you lifelong. We have tried and covered as many points as possible and have been attempting to guide you. If any reader has some questions, they can indeed connect with us.